The Ultimate Guide to Learn How to Live Stream an Event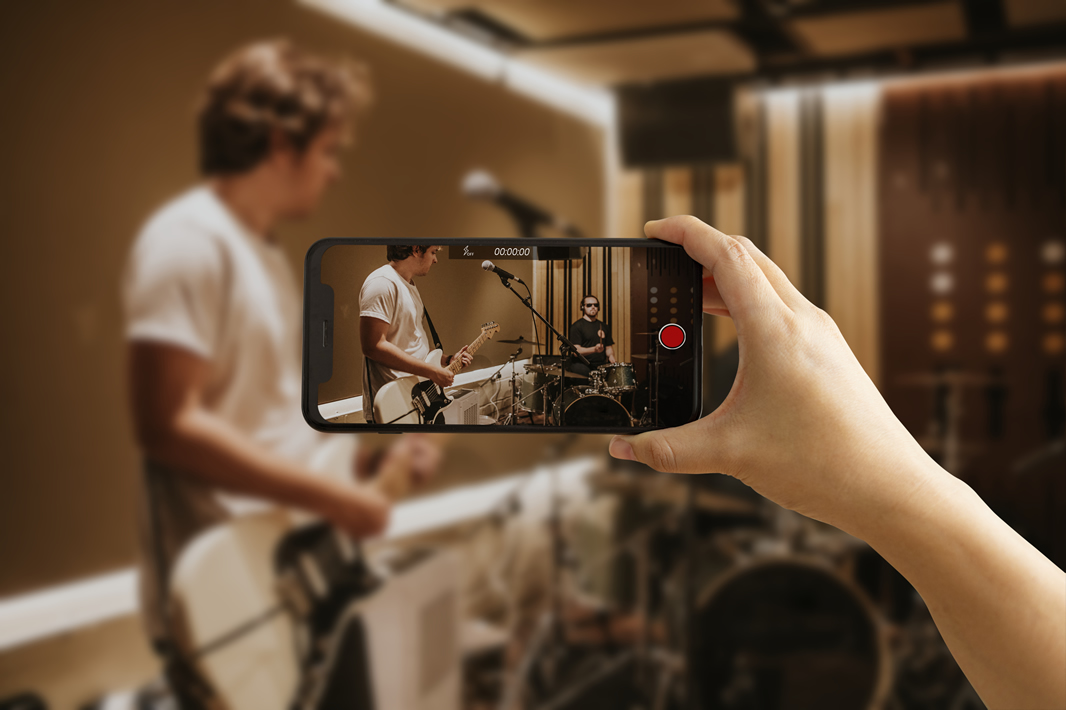 Live streaming of events is quite popular among people out there. Whenever you want to get more people to attend your event, you can live stream it. We have all the technologies that are needed to live stream an event as well. You just need to have a clear understanding about the steps to follow and live stream. Then you can get the best returns coming on your way.

Create a plan for the live stream
The very first thing you should do is to create a plan for the live stream. This is where you should define your goals. For example, you need to figure out the nature of the event that you are going to live stream. You must also take a look at the audience who will join the live stream. It is a good idea not to ignore the budget and whether you will monetize it or not. When you have all the background information, you may create a detailed outline of it. Then you just need to simply adhere to it and go ahead with the live stream.

Pick a live streaming platform
A streaming solution is a software platform that allows you to broadcast live. When it comes to live streaming an event, you'll need to find a streaming platform that can help you realize your vision. Many expert live streaming systems come with white-labeled HTML5 video players that may be simply placed on your website, app, and social media platforms.

When you choose one of the professional video streaming services, you and your audience have access to specialized servers and enough bandwidth, among other things, to guarantee that your broadcasts are successful.

A professional streaming provider can often manage big audiences, enabling you to live broadcast events to a broader audience from a distance. Your virtual stream event stream will be able to handle huge numbers of spectators in distant areas throughout the world if your streaming solution employs a global network, and the broadcasting clarity will be improved.

While keeping these in mind, you may select a video streaming panel. Then you can use the streaming panel to stream your content effortlessly. The streaming panel you select should offer the best combination of support and features. Then you can stay away from frustration as you stream content.

Get recording equipment
After you've decided on a live streaming service that fulfills your requirements, you'll need to decide what kind of recording devices to purchase. This is an important factor for video streaming and weighing all of the possibilities might be intimidating. However, before making a selection, we suggest doing some research on a few alternative possibilities. That way, you can be certain that the equipment you choose is the perfect match for your streaming needs.

We highly advise investing inside a fully-featured streaming live camera if it's within your budget to guarantee a highly qualified streaming experience. For your show, a greater camera will pay off handsomely. Furthermore, the sound / video components will be improved, which will assist to attract and keep new viewers.

Connect the encoder
You'll need a video encoder to convert RAW video data to streaming digital video files, whether you're to use external cameras or a webcam. You may use a hardware encoder or a software encoder. For any category, there are a variety of alternatives.

VDO Panel is a great place to start if you're new to live streaming. It's a free, open-source software encoder with a simple interface. It's critical to choose an encoder that works with your preferred online video service so that you don't have any problems establishing your settings. If your online video service relies on RTMP ingest, any RTMP encoder would suffice. The clarity of your live broadcast will be affected by how you set your encoder. For additional information on how to effectively connect and install your encoder, you may go through the setup guide of the encoder you buy.

Have an input source
Upon setting up the encoder, you will need to have an input source. There are different input sources available for different online video capturing platforms and encoders. However, you should pay special attention to this in every stream.

During this stage, you will need to connect the microphone, camera, and all other sources to the switcher or encoder. By doing this, you can get them to become a part of the stream.

Create the live stream with your streaming panel
Now you should log into the streaming panel dashboard, where you can create the live stream. The exact steps you should follow would vary depending on the streaming panel you select. However, it is still possible for you to follow a guide offered by the streaming panel and understand the steps that you should follow to create the live stream.

Some streaming panels will allow you to customize the stream name, number of renditions, and even a source region or an IP range to broadcast the stream. Once you do all the configurations, you may start the live stream.

Embed the stream
Fortunately, when using a professional streaming provider, embedding video is a breeze. Copy paste the embed code from the live channel you made and put it into your website's code.

Broadcasters have the option of using JS or iframe embed codes. Both of these function on mobile and desktop for playing on your website or app, as long as the product supports them. This includes becoming responsive if the pieces within are meant to have various sizes, as well as using the referrer limitation function.

The most widely suitable embed code is the iframe embed code. The catch is that certain functionalities aren't compatible. This embed code isn't responsive, which means it'll stay the same size no matter how big you make it. The full-screen option is also sometimes disabled. Only when you use iframes inside iframes does this happen.

Test before you make the streaming link public
It's time to execute a test run after you've got everything set up to make the live streaming available for people. Test runs are critical since once you're online, you'll have an audience, making it more difficult to diagnose and correct errors rapidly.

It's also a smart option to evaluate your streaming arrangement to see if there are any weak connections so you know where backup solutions are needed. You should go through your whole stream again. Presenters might utilize this time to rehearse their lines. This test run will take place at the time of day as your live broadcast so that you can get a good notion of the lighting. We also urge that you check your connection speed to ensure that it is enough. The connection speed should be around twice as fast as you need for your broadcast.
Always make sure that you are delivering a perfect streaming experience to your audience. This will contribute a lot towards the overall success of your stream.

Promote the streaming URL to people
You should market your stream ahead of time in order to guarantee that you have a following for it. Create teaser videos and share them on social media. Send an email to your email list, asking recipients to RSVP or purchase a virtual ticket.
You might also promote on social media, write press releases to get publicity, and advertise in every other manner you can reach your target demographic.

Re-stream if needed
If there is a need for you to re-stream content, you have the freedom to go ahead and do it as well. However, this is something that you can easily do with the help of your streaming control panel. This is why we encourage you to select a streaming control panel that allows to re-stream content effectively.

For example, VDO Panel will allow you to re-stream your content on multiple other channels, including Facebook, YouTube, and Twitch. If you can do this, you will be able to increase your audience, who will watch the live video streams with you.

Start the stream
It's time to click "Start Streaming" and change your live feed to "Online." You've gone live with just one click. It's critical to maintain confidence when presenting and also have fun with the audience. If you have a chat or Question - and - answer plugin, invite viewers to participate so that everyone is engaged during the event.

Final words
We designed this article because we understand that, although events and live streaming are important parts of any marketing plan, they aren't always simple. Almost everything about event preparation and live video is challenging - particularly if it's your first time! You may follow this guide and start live streaming any event. However, it is still important to ensure that you are using the right streaming panel to get the work done. That's where VDO Panel can help you. This can deliver an impressive overall experience to you.